In 2006, Zelda Astley, Anna Roberts and Trixie Robertson made a commitment to starting a school that would give their own and other children an alternative to starting formalised education at such a young age. Fundamentally, we wanted children to be able to learn through their own motivation and methods, develop confidence in their abilities, and to do so outside using the natural world around them as tools and inspiration.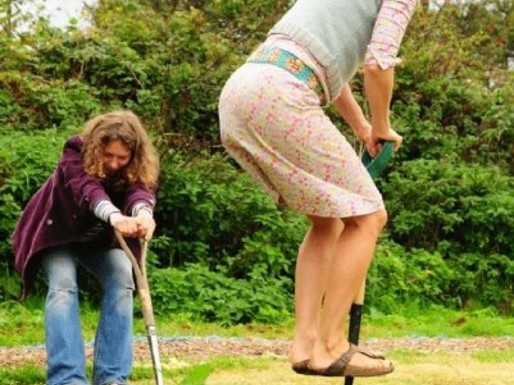 A brief note on origin of the name… pre-dating the school, Zelda tutored Anna's daughter, Lila, who used to say 'is it Zelda School today?' When we came to decide on the name of the school we considered many options, but Trix and Anna insisted the name given by Lila should remain - although we recognise it's a lot of pressure on Zelda!
The first Zelda School class was housed in Trix's lounge, but quickly grew with a committed group of families. In 2008, the demand for more spaces led to Zelda School coming to Holifield Farm, where we were generously supported and welcomed by Rob and Amy. We built one yurt, a cloakroom and loo, with a tiny kitchen shed. Vicki Strugnell (now head teacher at Woodland Valley) joined Zelda, soon followed by Vicky Richards (now a teacher at Gweek), and all cooking was done by parents on a rota.
The school was set up as a charity, with Zelda, Trix, Lindsay, Dickon and Layla as Trustees. Other trustees joined soon after: first Russ, then Anna. The core of the Trustee group has remained, with invaluable contributions coming from other Trustees over the years.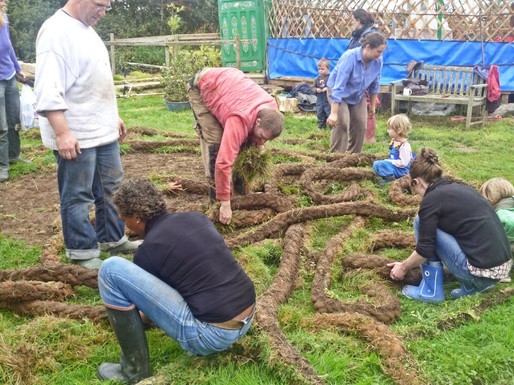 By 2011, we had a long waiting list of children who wanted to join Zelda School, so the Trustees decided to expand. In September 2012 we opened a second yurt with new facilities, more than doubling our capacity and creating a Lower and Upper Kindergarten. In 2013, this was followed by the new barn - our beautiful outdoor classroom.
Over the years, we have been approached by growing numbers of parents in other parts of Cornwall appealing for help creating a similar provision in their area. In response, we have opened a second Zelda School at Woodland Valley Farm in Ladock near Truro. As with the Gweek school, we have started with one classroom, in a beautiful cob roundhouse, with two wonderful teachers and a fantastic cook. We are in the Planning process, with a view to expanding to two yurts and outdoor classroom by late 2018. If you are interested in being a part of the team that will fund, build and create the next Zelda School, please get in touch.
Looking ahead, the Trustees of Zelda School will continue to work hard towards our mission to make this model for learning accessible to as many children as possible. We believe in developing the heart of a school within a community from the ground up, and hope to do so in more locations in the future. Equally important is developing our teacher-training capacity, so the methods for outdoor learning that we are pioneering and developing at Zelda School can be taken into mainstream schools for the benefit of all children.
We are forever grateful to Holifield Farm for their extraordinary, unerring belief and support from Zelda School's first steps. And now also to Woodland Valley Farm for the same. We are very fortunate to have the support and collaboration of these inspiring people.